I'm Anel van Zyl
Career & Leadership Coach
Career Coaching
For the first time, give yourself the opportunity to get to know yourself, but also to get to know and understand others.
Leadership Coaching
 Everyone can be a leader in own right. In order to lead, you need to know what your fields of greatness are and then step up to lead in those areas.
Helping You Grow.
Say Hello to THE NEW YOU
Personal growth is the strongest value you can add to yourself. Life is happening to each of us and each of us has a story to tell.
Difficult Childhood years?
Abuse, failed marriages or relationships?
Cultural diversity and many more!
Leadership Skill Development
We believe that everyone can be a leader in own right.
Relationship Facilitator
How many times do we leap into marriage with starry eyes?
Career Coaching
Personal growth is the strongest value you can add to yourself.
Parent & Child Facilitator
Parent with a teenager in the house will tell you it's not easy.
Trauma Counselling
In the corporate world, we have various leaders
What Is Coaching?
Coaching is an ongoing partnership between you and your coach designed to improve and enhance the quality of your life. Coaching encourages and supports you to reach beyond your existing beliefs and redefine what is truly possible.
Coaching expands your awareness, strengthens your resolve, and deepens your faith in yourself and what you can accomplish.
What are the benefits of coaching?
Serve your Life's Purpose.
Honour another's Life Purpose.
Encourage others without passing judgment.
Help individuals perform at their highest levels.
Assist others to live in the possibilities.
Support clients in their professional endeavours.
Offer clarity through financial coaching.
What does a coach do exactly?
Coaches work with their clients to help them achieve goals, overcome obstacles.
Why do I need a coach?
A coach helps you to tap into your full potential and define your goals for who you want to be and what you want to do.
About Me
People have always been my passion and I was constantly searching for innovative ideas to serve people and make a difference in their lives. Human relationships have always been a challenge for me since I'm a very straightforward person. Struggling to properly communicate my thoughts, I could not convey my heart's true language, resulting in many misunderstandings.
Depression was a reality in my life and after many visits to psychologists and counsellors, I worked through it. I realised that if you do not have a healthy soul, you cannot reach out to others and have a positive impact on their lives. I made a very important decision and that was to put myself first, start with myself first and empower myself first.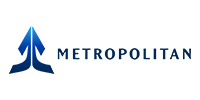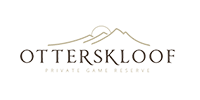 "Anél has been helping me and my personnel. Enable each employee to be able to achieve their full potential in their workplace. Learning about our different trees has really changed our lives forever and we will never turn back. Thank you Anél you really changed our worlds!"
"Anel, al wat ek met 'n opregte hart kan sê is: DANKIE DANKIE DANKIE Anel is nie net 'n Life Coach nie, maar 'n pragtige mens met die mooiste hart. 'n Lewenslange vriendin en Raadgewer."
Find Your Balance. Set Your Goals. Take A Challenge. Grow Yourself.
Personal growth is the strongest value you can add to yourself. Life is happening to each of us and each of us has a story to tell.
The only way we can grow is self-knowledge, satisfaction, fulfillment, character and to be solid.
Don't Wait Any Longer. Start Forging Your Own Path Today!